CrossFit Prep Course
Prerequisite:  Intro Session
- This is where non-CrossFit experienced members begin.  We focus on mechanics, consistency, then intensity.  You can learn more about it by clicking here.

CrossFit – defined.
Prerequisite:  CrossFit Prep Course
- This is where the majority of our members train.  CrossFit classes are designed to increase all 10 components of fitness: strength, stamina, cardio, flexibility, power, speed, agility, accuracy, coordination, and balance.
This is functional training at it's best – we incorporate movements that you'd experience every day in the real word: picking things up, putting them overhead, pushing and pulling yourself, running, jumping, throwing.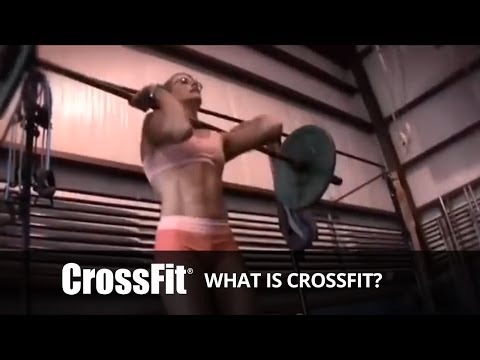 It isn't easy.  Why do we choose this?  Results. Period.
Power Hour
Prerequisite:  CrossFit Prep Course
- This is more like a traditional strength training class that prioritizes strength and consistency in basic movement patterns (press, squat, pull).  The program is progressive and all athletes are responsible for tracking their lifts and sessions.  O-lifting shoes are highly recommended.
Olympic Lifting
Prerequisite:  CrossFit Prep Course
- This class is centered on becoming proficient with the two Olympic Events: the Clean & Jerk, and Snatch.  Every class focuses on a lift and will generally spend the entire hour just practicing the one movement or drill.