What We Do
Instead of rows of elliptical and weight machines, our facility is filled with pull-up bars, kettlebells, barbells, rowers and wide open space for squatting, running, jumping, climbing, lifting and throwing – moving your body the way it is supposed to be moved.
All of your workouts are made up of exercises that mimic movements performed in day-to-day life or sport. We focus on improving functional movements that are necessary and common in your daily activities, like picking up your kids or moving that bag of mulch from your trunk to the backyard.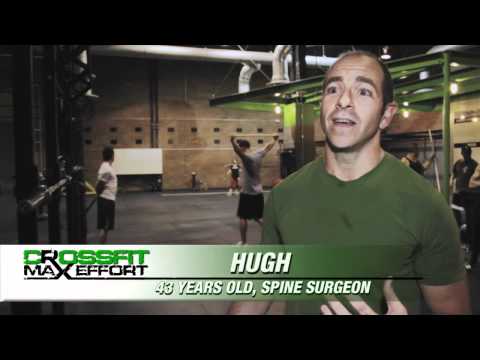 How We're Different
At CrossFit Max Effort, you never workout alone. Instead, you train with a small group of other athletes and one of our experienced, professional coaches who personalize the workouts to suit your fitness level.
Workouts vary in length from 5 minutes long to 50 minutes long but are all guaranteed to make you work hard! They are designed to improve your capacity in ten recognized fitness domains: cardio-endurance, stamina, strength, flexibility, power, speed, coordination, agility, balance and accuracy.
And working with a small group of 15 athletes or less helps you get the personal attention that you just can't find at a large gym. We strive to create a supportive and fun atmosphere that welcomes athletes from all walks of life. Your team is there to motivate and support you as you transform yourself mentally and physically.
Learn how to get started here!
Our Attitude & Mentality
"CrossFitters" are average people with an unaverage desire for self-improvement.  Physical fitness is 90% mental.  We require our members to be mentally tough and motivated by results, but also patient enough to do things right.  There is no short-cut to a high level of fitness! We are not here to give you abs in 30 days.  We are not here to qualify you for the Boston Marathon by next month.  We are here to guide you through a long-term lifestyle change for the better!
Please refer to Article 2 of the Gym Rules on what we expect from you.
For those of you who choose to make CrossFit your sport, we are the perfect place for you.  Home to many experienced competitors, CrossFit Max Effort fosters an environment to hone your skills and to take you to the next level.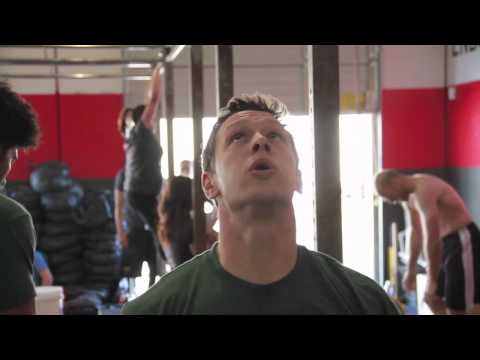 We encourage everyone to try out for the Affiliate Team or compete as an individual in the CrossFit Games!  No matter what your athletic goals, we have a spot for you here!