As CrossFit grows in popularity, many people still don't fully understand the basics of the program.  CrossFit Headquarters is aiming to educate the masses with these commercials during the ESPN2 broadcasts of the 2012 Games.

What do you think of their effectiveness?  I've always like the K.I.S.S. principle (Keep It Simple, Stupid…)  and, in my opinion, these are about as simple of an explanation as possible.
Also, what about the issue with getting more women to do CrossFit?  The #1 objection I get is "I don't want to get bulky!" and I'm half-way giving up on explaining why CrossFit doesn't make you bulky.  I'll just let this video do the talking: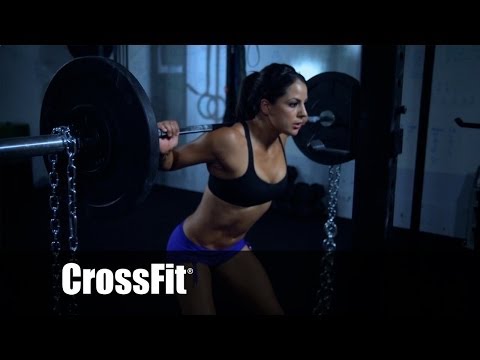 Remember, starting Monday (9/17/12), the morning schedule will start 30 minutes earlier.  CrossFit @ 7am and Prep Course @ 8am!
9/14/2012:
Strength Work
5×5 Pause Pendlay Rows
*rest 2-3 minutes between sets, work up to the heaviest  weight sustainable for all 5 reps
*hold the top of the movement for a 1 second pause with the bar against the chest
*make sure to minimize "kipping" the bar up
CrossFit Class
amrap 8 minutes:
3 muscle-ups
5 deadlifts – 275/195
7 wall ball – 20/14
*rest 2 minutes*
then, amrap 2 minutes:
double unders
Gymnastics Development
rest
Mobility
mobilize a position that you are bad at…if you don't know what you're bad at, it's probably overhead squat…
Power Hour Movements:
press
hspu
chinese db rows