With the growing community at the gym, some changes will occur to accommodate our  dedication to the highest quality service possible!  One of those changes will be adding coaches to the full-time staff…like Billy!
Billy Bybee has been with CFME going on 8 months now and we finally moved him into a full-time coaching position!  You've been seeing him primarily coach the "Power Hour" and "O-Lift" classes, but should now get to experience more of his awesome "CrossFit" classes as well
If you've known me for a while, then you know I am EXTREMELY picky about who gets to lead my athletes under the title of "Coach" at CrossFit Max Effort.  When Lindsay and I started this Affiliate, we made a promise to you that the level of instruction here will be the best in the Las Vegas area. Bringing Billy on full-time only reinforces our adherence to this policy.
Some requirements to be a "Coach" at CrossFit Max Effort:
They must be a good mover, to the point where they can demonstrate proper movement patterns correctly.
Knowledge of human anatomy/physiology in relation to human movement beyond the CrossFit Level 1 Course requirements.
They must live the lifestyle and have the attitude of an athlete.
They must exhibit empathy for the athletes they train.
They must be good communicators and demonstrate leadership qualities in a group setting.
To celebrate all this awesomeness, let's kick the week off with "Guy On a Buffalo: Episode 4″!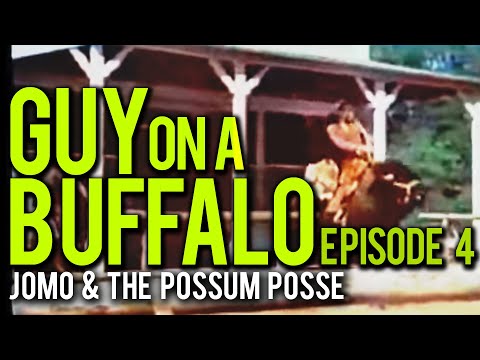 You're welcome.
8/20/2012 CF WOD:
every minute, on the minute, for 12 minutes:
2 front squats – 275/195
6 clapping push-ups
8 c2b pull-ups
8/20/2012 Power Hour Movements:
zercher squats
bulgarian split squat
double kb swing
side plank